GKonomics Holiday Gift Guide
October 16, 2010
My Little Ways
No comments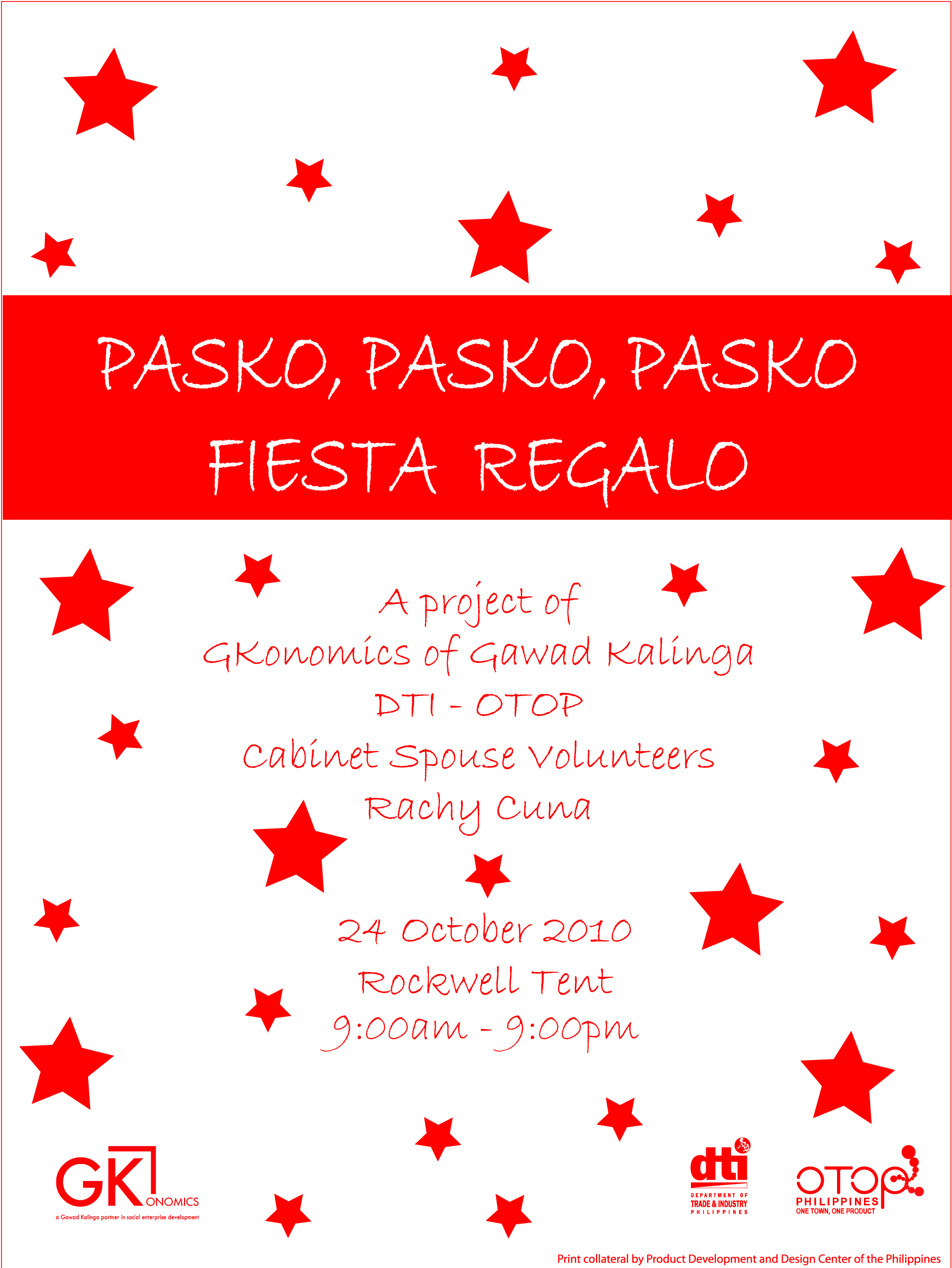 I came across another gift source for the holidays!   GKonomics International and the Department of Trade and Industry (DTI) organized a trade fair called "Pasko, Pasko, Pasko Trade Fair" on October 24, 2010, at the Rockwell Tent, from 9AM to 9PM.   It will feature world-class and eco-friendly products made by GK communities.  It will also feature One Town, One Product items, which are made by small and medium enterprises.
Not only will you be giving really nice gifts to your friends, you will be empowering GK Communities as well!
To pre-order and to see what you can buy at the bazaar, please check out the Product Catalog. For more information, please get in touch with Ken Reston at 0917-7065227 or email him at keenwerkz@gmail.com.
I kinda like the silver collection and the office collection.